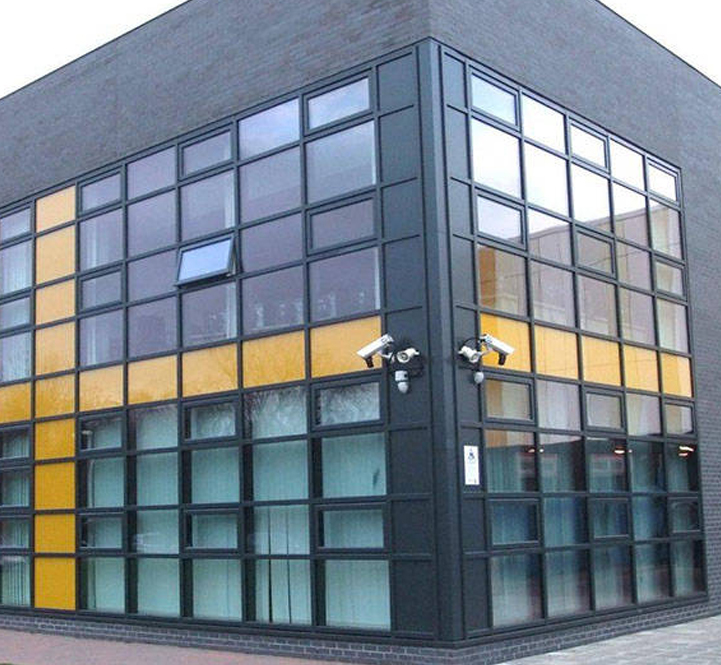 Windows & Doors
Facade Care U.K. know that, especially in the current economic climate, no business can afford any downtime and, as such, we are able to offer out of hours services for business such as hotels and shops to ensure that production is not affected in any way, shape or form.We have the UKs most experienced and professional window frame sprayers working for us atFacade Care U.K.When hiring a shopfront or window spraying company you may well have concerns about the effect your carefully planned refurbishment may have on your day to day business operations . We completely understand that each job has different requirements and one thing which we pride ourselves on is our ability to offer a personalised service to meet your own individual needs and requirements.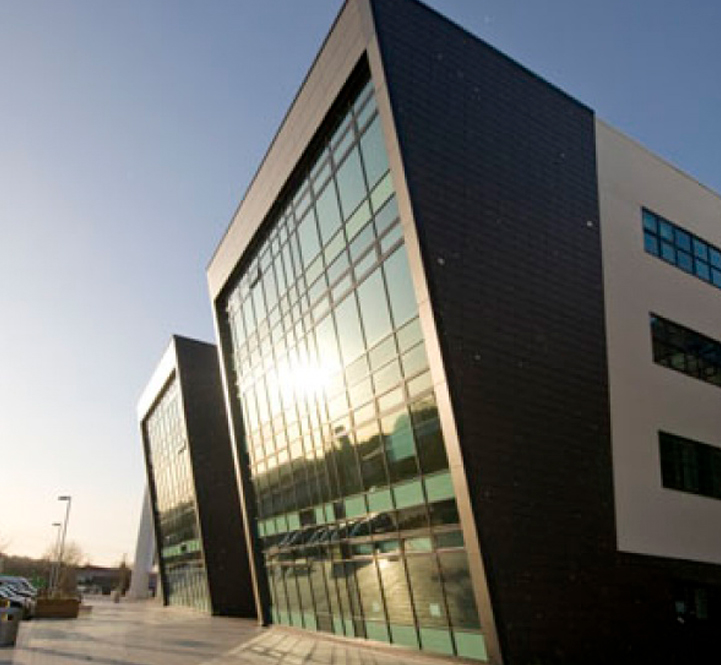 Curtain Walling
The on site spraying to aluminium curtain walling can change the entire look to any entrance or reception area and can completely change the appearance of any glass facade from a tired looking building to a fresh maintained appearance, enhancing your company imagery. Curtain wall glazed structures are usually tied in to the fabric of the building and can prove costly to replace. However using our on site spraying service coupled with the appropriate paint system the only cost involved will be that of our re-coating process by means of spray application.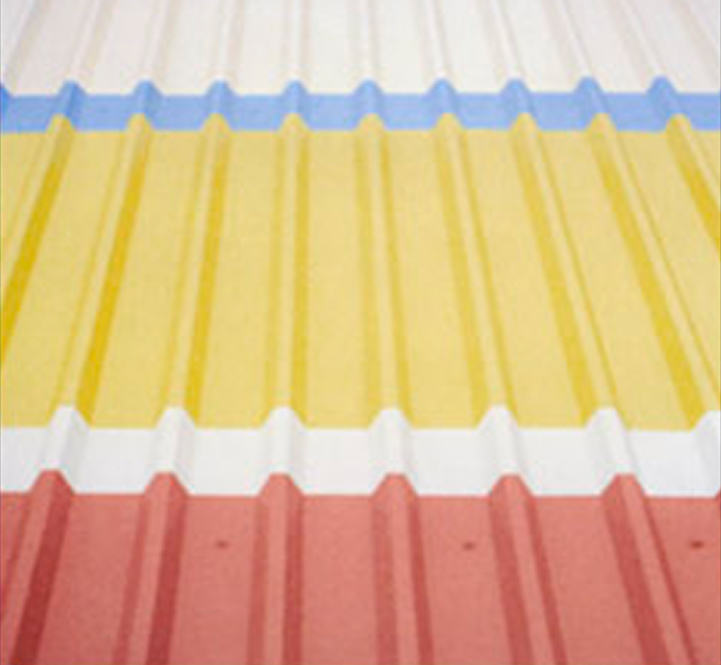 Cladding
Facade Care U.K. offers an extensive range of both RAL and BS colours. These are standard industry colours for any paint work that needs to be undertaken. We can also offer a colour matching service for existing paintwork including metallic. Our staff are fully trained in spraying using a Wagner Airless Machine offering HVLP (High Pressure Low Volume) fine coat spraying, to minimalise any over spray and to also achieve the highest quality finish possible.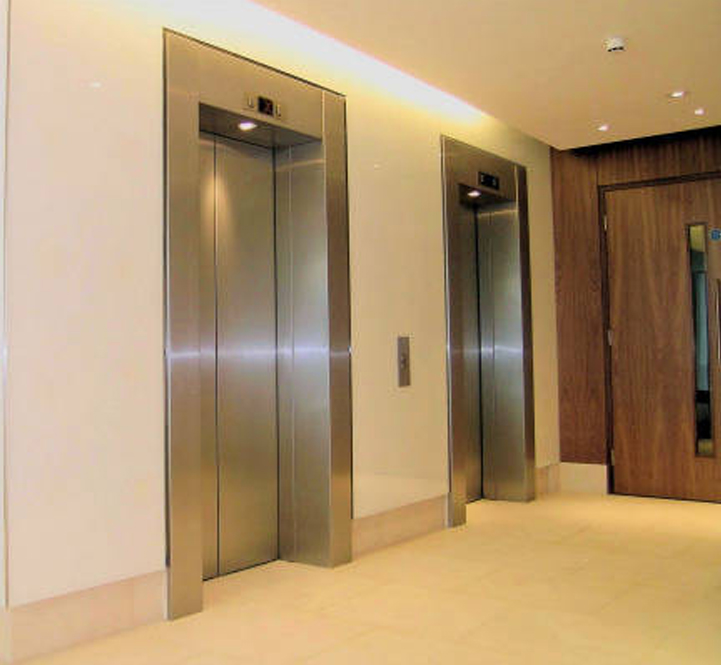 Lift Doors
We can respray lift doors in offices, retail, hotel & leisure premises and in fact any business sector that has a Lift! We can coat most if not all surfaces including stainless steel. Our On Site Spraying has completed many lift door projects for clients and spraying can be completed out of hours with minimum disruption to your business. Commercial premises & lift doors regularly incur scuffs & scratches and other cosmetic damage, Facade Care U.K. on Site Spraying have the solution! Offering onsite lift door spraying in-situ.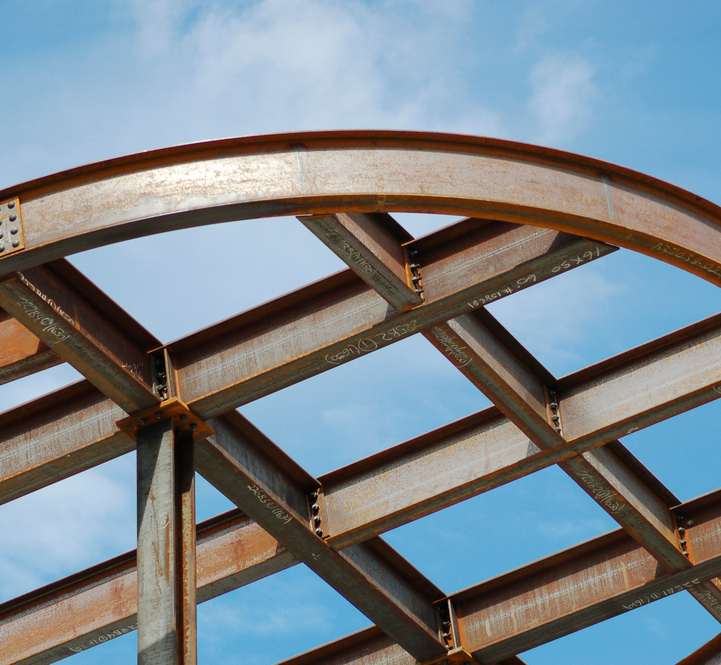 Architectural Steelwork
Our highly qualified teams have successfully re-sprayed decorative and protective finishes on structural steelwork to multiple sites across the UK.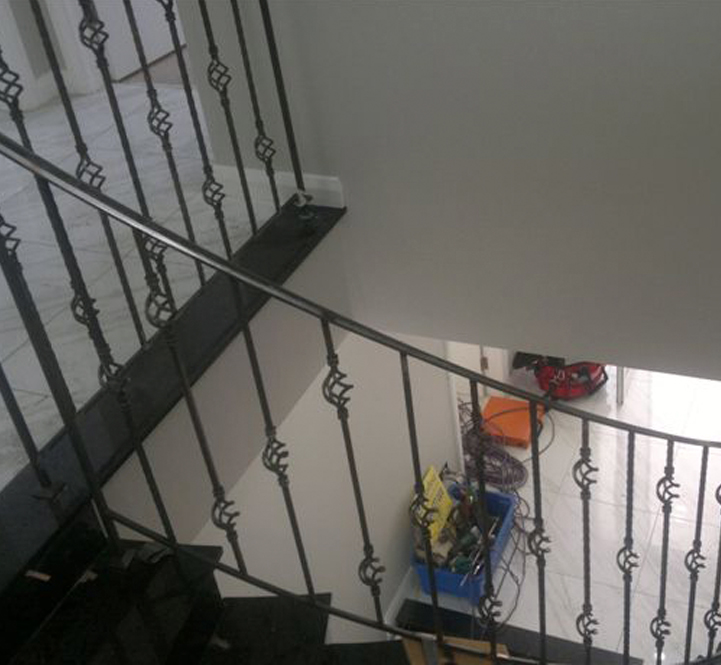 Staircases
Our staircase paint spraying services covers a spectrum ranging from projects where a metal staircase requires a few simple tweaks and alterations in order to be restored, to a unified appearance, right through to a complete staircase re-coating. All of our staircase spraying services are available in competitively priced packages..